Welcome to Bruno Bonfils's (aka asyd homepage).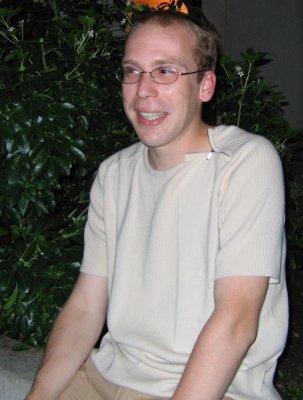 Birthday : 1980 05 24

Country : France
I use computers since I'm ~10 years old (my first one was an Atari 520st, a very good one). Few years after, I had my first PC (~1994), running an old dos. And now, I'm system and network administrator. Sometimes, I wrote some little software, but I don't think I'm a good developer :/ (it's too long for me). I really enjoy to "play" with some OS like Solaris 10 (zones, zfs, etc..) and network too. I hope you will find here some help, ideas, or others..
OpenSolaris / Solaris 10

Linux

Networking (dynamic routing, Cisco, QoS, etc..)

Zsh
Pink Floyd

Syd Barrett

Jazz (mainly classical, like Sonny Rollins (my favorite song is Blue Seven), John Coltrane..)

Classical (Beethoven)

Archive

Lot of others…
David Lynch (Twin Peaks, Lost Highway, Mullholand Drive, etc…)

Ethan & Joel Cohen (The Big Lebowski, O'Brother, Fargo, etc…)

Miyasaki (my prefer one is Mononoke Heime)

Blade Runner

Few others anime like GitS (Ghost In the Shell)

Fight Club

Darren Aronofsky

24, Band of Brothers, Ally Mc Beal
Philip K. Dick

Lovecraft

Frank Herbert

Serge Brussollo (a french author)

Terry Pratchett
I don't have enough time to write all stuff i don't like.